Vic Bay
Unisex-Full Zip Jacket
JZ
Shipping
OneOff South Africa has a highly developed production and shipping system and we make every effort to ship your order in a fast and effecient manner.
More images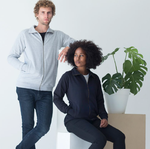 260gm / 100% Brushed Cotton Fleece. Classic Fit. Self-fabric collar. Raglan sleeve. 2 side pockets. 100% brushed cotton anti-pill fleece. Side seamed. Brass zip. Neck tape. Ribbed waistband and sleeve cuffs. Unisex-styles are based on men's sizes. Manufacturing tolerance: +- 2cm width & length. 5% - 8% shrinkage after first wash.
Quantity
minimum quantity: x available in bundles of: x Product ordered in bundles.
Sizing
Size Guide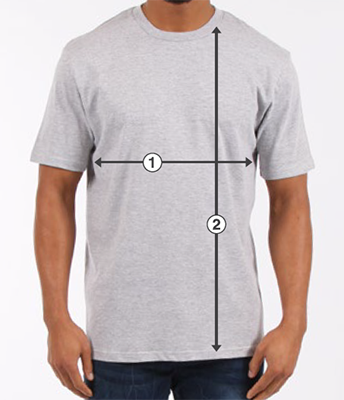 | | XS | S | M | L | XL | 2XL | 3XL |
| --- | --- | --- | --- | --- | --- | --- | --- |
| 1. Body Width | 55 | 57 | 59 | 61 | 66 | 69 | 72 |
| 2. Body Length | 68 | 70 | 72 | 74 | 76 | 78 | 80 |
Quantity Discounts for Blank Product
As Low As R296.99 *
As Low As R296.99 *
As Low As R296.99 *
Quantity
1
251
501
1001
2501
Price ea.
R320.99

*

R314.99

*

R308.99

*

R302.99

*

R296.99

*

Price ea.
R320.99

*

R314.99

*

R308.99

*

R302.99

*

R296.99

*

Price ea.
R320.99

*

R314.99

*

R308.99

*

R302.99

*

R296.99

*
Quantity Discounts for Printing - high quality DTG
As Low As R313.49 *
As Low As R313.49 *
As Low As R313.49 *
Quantity
1
251
501
1001
2501
Price ea.
R370.49

*

R334.49

*

R326.99

*

R319.49

*

R313.49

*

Price ea.
R370.49

*

R334.49

*

R326.99

*

R319.49

*

R313.49

*

Price ea.
R370.49

*

R334.49

*

R326.99

*

R319.49

*

R313.49

*
Quantity Discounts for Embroidery
As Low As R329.24 *
As Low As R329.24 *
As Low As R329.24 *
Quantity
1
251
501
1001
2501
Price ea.
R377.24

*

R353.99

*

R341.24

*

R335.24

*

R329.24

*

Price ea.
R377.24

*

R353.99

*

R341.24

*

R335.24

*

R329.24

*

Price ea.
R377.24

*

R353.99

*

R341.24

*

R335.24

*

R329.24

*