Shipping
OneOff South Africa has a highly developed production and shipping system and we make every effort to ship your order in a fast and effecient manner.
More images
260gm / 100% Brushed Cotton Fleece. Classic Fit. Pullover hood. Set-in sleeves. Kangaroo pocket. 100% brushed cotton anti-pill fleece. Side seamed. Lined hood. Tonal fabric drawcord. Ribbed waistband and sleeve cuffs. Manufacturing tolerance: +- 2cm width & length. 5% - 8% shrinkage after first wash.
Quantity
minimum quantity: x available in bundles of: x Product ordered in bundles.
Sizing
Size Guide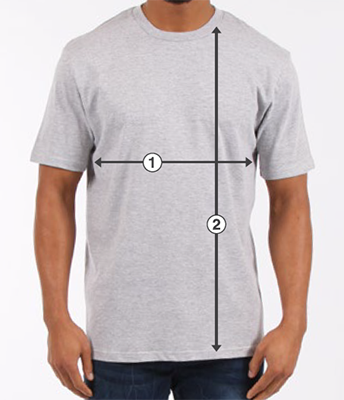 Quantity Discounts for Blank Product
As Low As R185.99 *
As Low As R185.99 *
As Low As R185.99 *
Quantity
1
251
501
1001
2501
Price ea.
R209.99

*

R203.99

*

R197.99

*

R191.99

*

R185.99

*

Price ea.
R209.99

*

R203.99

*

R197.99

*

R191.99

*

R185.99

*

Price ea.
R209.99

*

R203.99

*

R197.99

*

R191.99

*

R185.99

*
Quantity Discounts for Printing - high quality DTG
As Low As R208.49 *
As Low As R208.49 *
As Low As R208.49 *
Quantity
1
251
501
1001
2501
Price ea.
R277.49

*

R230.99

*

R223.49

*

R214.49

*

R208.49

*

Price ea.
R277.49

*

R230.99

*

R223.49

*

R214.49

*

R208.49

*

Price ea.
R277.49

*

R230.99

*

R223.49

*

R214.49

*

R208.49

*
Quantity Discounts for Embroidery
As Low As R218.24 *
As Low As R218.24 *
As Low As R218.24 *
Quantity
1
251
501
1001
2501
Price ea.
R266.24

*

R242.99

*

R230.24

*

R224.24

*

R218.24

*

Price ea.
R266.24

*

R242.99

*

R230.24

*

R224.24

*

R218.24

*

Price ea.
R266.24

*

R242.99

*

R230.24

*

R224.24

*

R218.24

*