FREQUENTLY ASKED QUESTIONS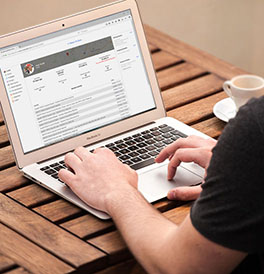 What file type or size do i need to get a perfect print?
File types we accept are : Raster (PNG, JPG, JPEG, GIF, TIF) and Vector (CDR*, PDF, EPS, PS, SVG, SVGZ) - Please note that if you do use vector files, you can edit the colours of your design in the Design Lab. If you want a cut-out design, we suggest uploading a png file as they have a transparent background, however there is a button on the DESIGN LAB page which allows you to "Remove the background".
Image size: We suggest that your artwork should be atleast 300DPI and atleast 1200px wide. Anything below this can make the print look blurred or pixelated. Small images might look fine on your desktop or phone screen but will pixelate when printed bigger. If you are really worried, you can print the size you want on a piece of paper and check how it looks first.
How do i create & order a custom t-shirt
What is DTG Digital printing?
DTG stands for Direct to Garment, this process uses ink to print directly onto the fabric or item of your choice. It goes straight into the fibres of the fabric, meaning you don't feel the design or ink when you touch it.
Why should i use dtg printing?
Direct to garment specialises in highly detailed short production run prints on cotton garments. If you run a fashion label or want to provide customised clothing for an event or business, then direct to garment is a highly cost-effective option that gives you plenty of options. Since you can use digital images, it means you can easily create a design using software, upload it to our site and easily print out shirts, hoodies etc, with that exact design. There is almost no loss in quality and the accurate reproduction means you always get a high-quality design.
The large array of colour options means that you don't have to compromise like with other printing methods, and the low setup costs make it perfect for one-time production runs or infrequent use. Being eco-friendly, it also helps to ensure that your company is green and this is important to us.
Although there are limitations to direct to garment printing, with the right garment and quantities, it is an effective choice for high-quality promotional garments.
If you would like to find out more about DTG and the services offered by OneOff please contact us.