Bugs, Hisses & Halloween Wishes T-shirt
Happy Halloween T-shirt for kids of all ages.
180gm / 100% Carded Cotton. Classic Fit. Crew neck. Neck ribbing. Side seamed. Neck tape. Double stitching on sleeves and hems. Manufacturing tolerance: +- 2cm width & length. 5% - 8% shrinkage after first wash.
Shipping
OneOff South Africa has a highly developed production and shipping system and we make every effort to ship your order in a fast and effecient manner.
Quantity
minimum quantity: x available in bundles of: x Product ordered in bundles.
Size Guide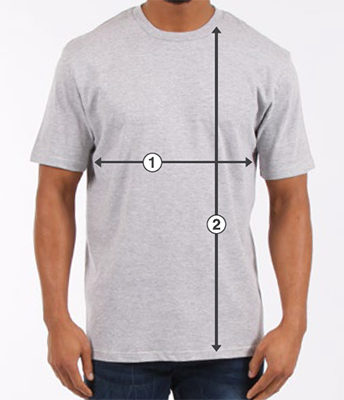 | | 2/3 | 4/5 | 5/6 | 7/8 | 9/10 | 11/12 | 13/14 |
| --- | --- | --- | --- | --- | --- | --- | --- |
| 1. Body Width | 32 | 35 | 37 | 40 | 43 | 45 | 48 |
| 2. Body Length | 40 | 44 | 46 | 53 | 58 | 62 | 64 |